So, let's get in the holiday groove and check out these amazing options for your Wellington Christmas shindig! Get ready to create some seriously joyful moments that will have everyone buzzing for years to come. Let's get this party started! 🎉
7 Epic Christmas Party Ideas in Wellington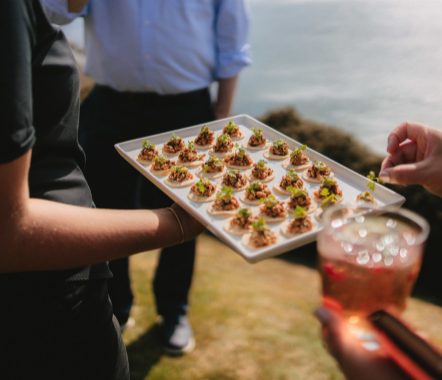 Boomrock, a fantastic venue near Wellington, is the place to be. They offer packages with heart-pumping activities like clay bird shooting, archery, axe throwing, and extreme golf. These packages can also include delicious meals and convenient transfers from Wellington CBD. No stress about transportation here! Get ready for a party filled with thrills and create memories that'll last a lifetime.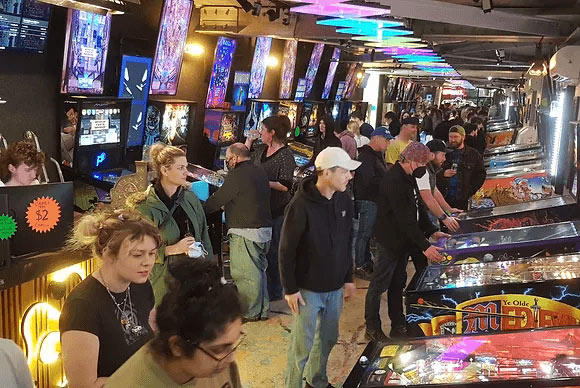 How about renting out a private Pinball Arcade for exclusive access and endless gaming fun with your crew? You and your colleagues are having a blast, playing games on free play while enjoying your food and drinks at a catering table.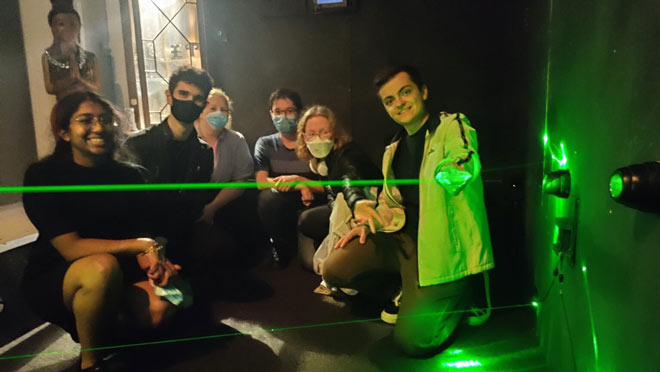 Dive into the action-packed world of Escape Rooms! It's a fantastic way to bring everyone together and create unforgettable memories. Solve puzzles and unravelling mysteries as they work together to escape. It's like a team-building adventure on steroids! An escape room accommodates all skill levels, so whether your coworkers are puzzle pros or beginners, everyone can join in and have a blast. It's a unique experience that leaves your team energized and connected.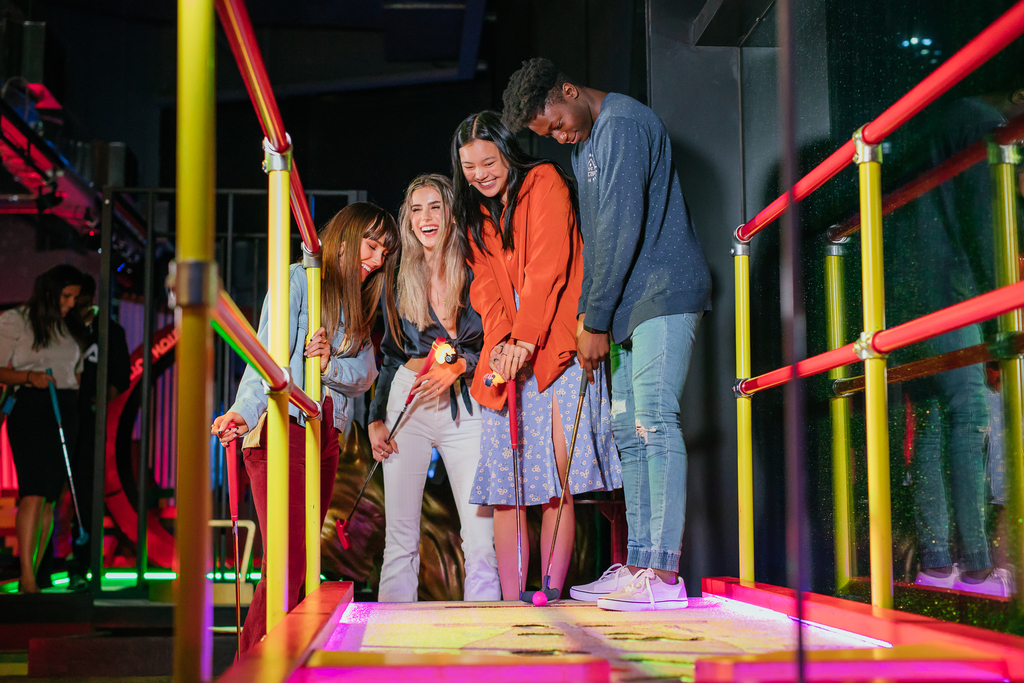 Holey Moley offers the most festive and fun place to be this holiday season! Get into the holiday spirit by decking the holes with Holey Moley! Whether you're an experienced mini-golfer or just looking for festive fun, they've got you covered.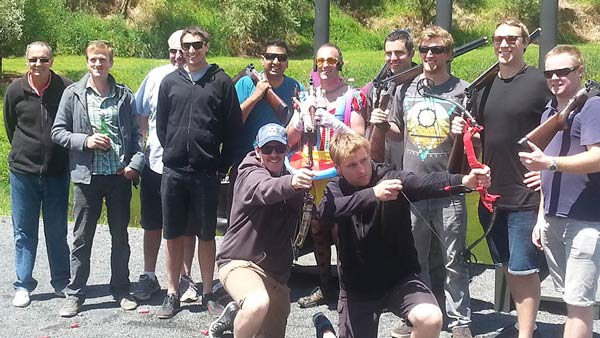 Claybird shooting is a fun-filled activity that's equal parts excitement and competition. A skilled marksman will guide you through the shooting basics. After a bit of practice, it's game on! Take aim and see how many claybirds you can shoot down. The one with the most hits takes home the title of workplace champ! And why not add a cheesy trophy or funny certificate for extra laughs?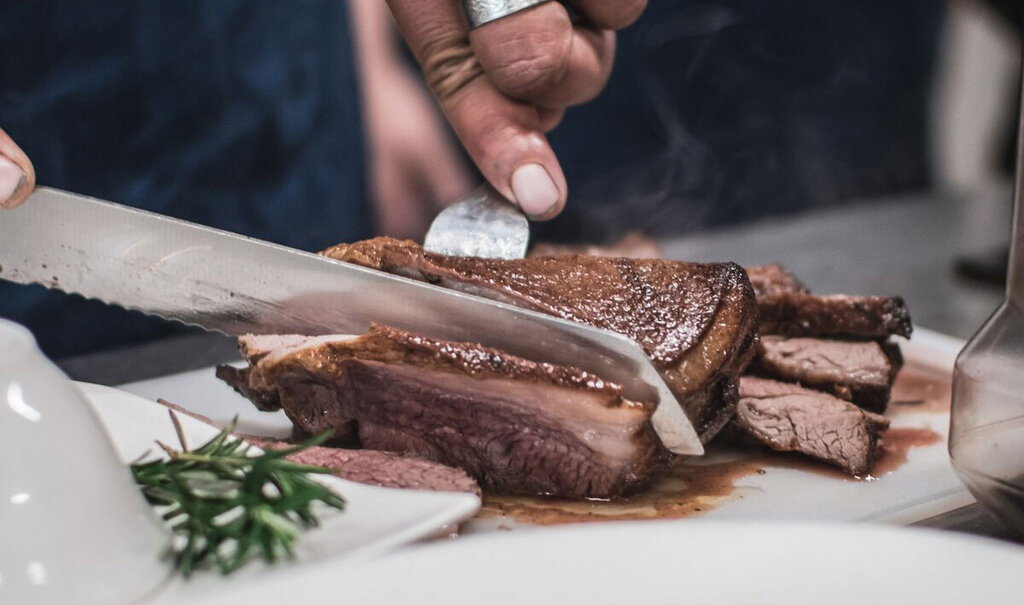 Christmas-themed cooking class at Social Cooking! This hands-on experience allows you to whip up delicious holiday dishes while bonding with your friends or colleagues. It's the perfect way to spice up your celebration and make it a jolly and mouthwatering one! Let's get cooking! 🍴🎅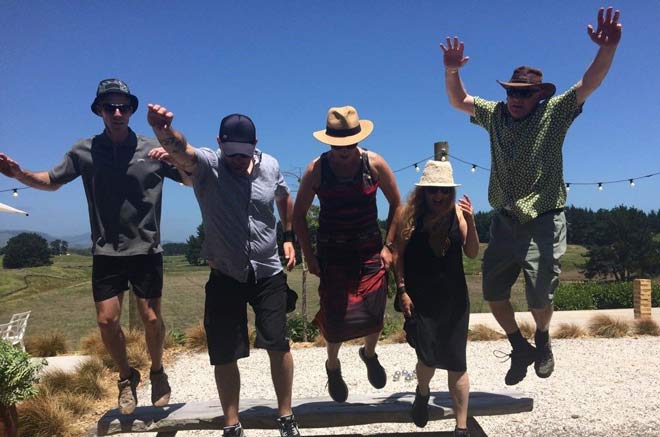 Whether you're planning a small gathering or a big event, Sudbury near Wellington and Palmerston North has got you covered. They offer a range of exciting options like sporty shindigs with clay pigeon shooting and extreme golf, Santa's scavenger parties with team scavenger hunts, festive pohutakawa parties, horse-themed Christmas events, festive hoe-downs with wild west activities, spirit-tasting experiences, and delicious dining options by award-winning chef Mark Harman. Sudbury is all about creating unforgettable memories and providing top-notch experiences for your colleagues.
Need some more tips on throwing a fabulous Christmas party that will have your coworkers talking about it for years to come? Get ready to sleigh the day with these festive tips!
First, choose a jolly theme to set the mood and get everyone in the holiday spirit. Whether it's a Winter Wonderland or Ugly Christmas Sweater extravaganza, let your imagination run wild! Once your theme is locked in, deck the halls with boughs of holly (or tinsel) and transform the venue into a festive wonderland.
Now, let's talk about the most important thing: food! Plan a menu that will make taste buds dance with joy. Consider catering options, potluck contributions, or a cozy food truck serving delicious treats. And remember to throw in some team-building games like gift exchanges or holiday trivia. These activities will have everyone laughing, bonding, and creating memories that will warm their hearts long after the party ends.
To keep things budget-friendly, it's all about getting creative and embracing the joy of the occasion. Set a realistic budget that works for you, and look for affordable venues with that festive vibe. DIY decorations can add a personal touch without breaking the bank, and simple activities like a Secret Santa gift exchange will bring joy without straining the wallet. Remember, the camaraderie and the festive spirit make the party special, so focus on the laughter and connection, not the dollar signs.
Wellington has got you covered if you're looking for inspiration to make your Christmas party unforgettable! From cooking classes to wine tasting, the possibilities are endless. If you're looking to reward your team all year round, consider Boost employee benefits.
It's time to light up the season with an unforgettable Christmas party. Get your merry crew together, spread holiday cheer, and let the festivities begin! With a touch of creativity, a sprinkle of joy, and a dash of Kiwi charm, you're certain to create memories that will last a lifetime. Cheers to an amazing celebration! 🎄✨🎉