Become a Supplier
69% of employees shop at work.1 Reach them with Boost.
Boost is one of New Zealand's biggest employee benefits programmes. Get access to a highly engaged marketing channel with Boost.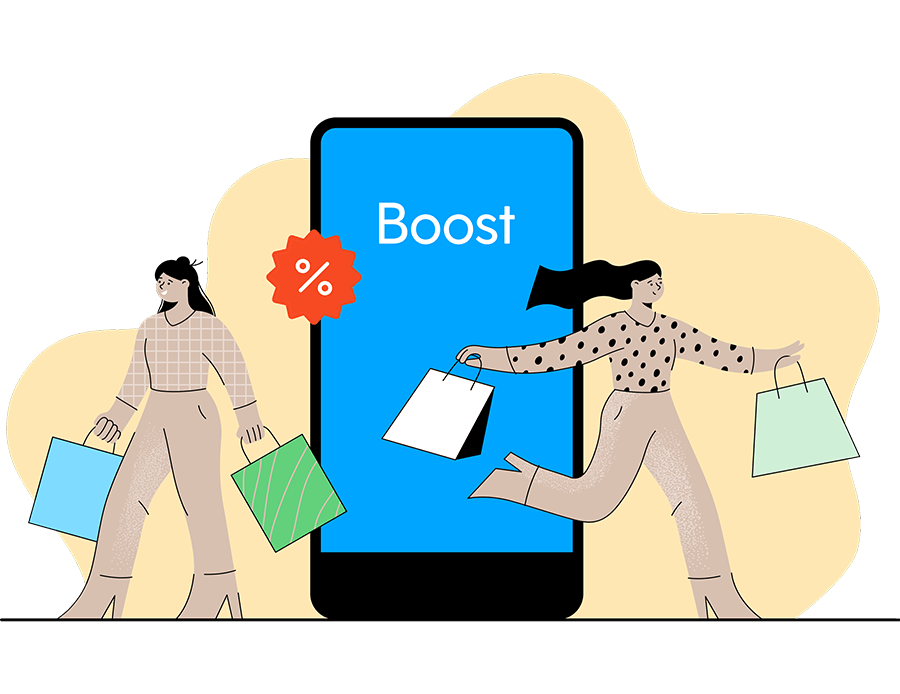 "Torpedo7 partnered with Boost to help employers reward their employees and improve the health and well-being of their organisation. Their members are engaged, active, and proud of their workplace. This leads to consumers with increased engagement, value and frequency compared to our average consumer. Working with Boost allows us to reward many businesses and their workforces at once."

Ben Hopkinson, Torpedo7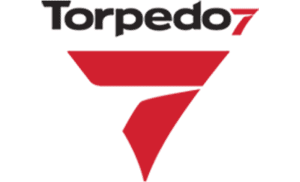 Become a supplier to access a highly engaged marketing channel
25%
Emails sent to work addresses are 25% more likely to be opened
79%
of Boost Members use work email addresses
45,000+
registered Boost Members
1,000
new registered Boost Members each month
How Boost increases sales
1.
You provide the offer you want to promote.
2.
We load your offer onto our website and app.
3.
We notify Boost users via email or push notification.
4.
Users shop on your website or in-store to increase sales!
Ready to become a supplier?
"Partnering with Boost has been a great opportunity here for us at Ārepa. Offering Boost members a 20% discount on our online store not only resulted in a surge in sales and a great way to build a loyal customer base, but it also allowed us to tap into an audience that our normal marketing may not have had a chance to reach. Our return on investment exceeded all expectations, with a staggering 20 times the investment. Boost's exceptional support and guidance throughout the partnership has been invaluable and made it very easy to say yes with everything else we had going on at the time. I would highly recommend teaming up with Boost if you're looking to elevate your sales, cultivate your customer loyalty and tap into a very engaged audience."

Chanel Clark, Ārepa

Tailor your offer to suit your marketing plan
Email
App push notifications
Website marketing
Social media marketing
App & digital-driven marketing platform
Quick activation of promotions & offers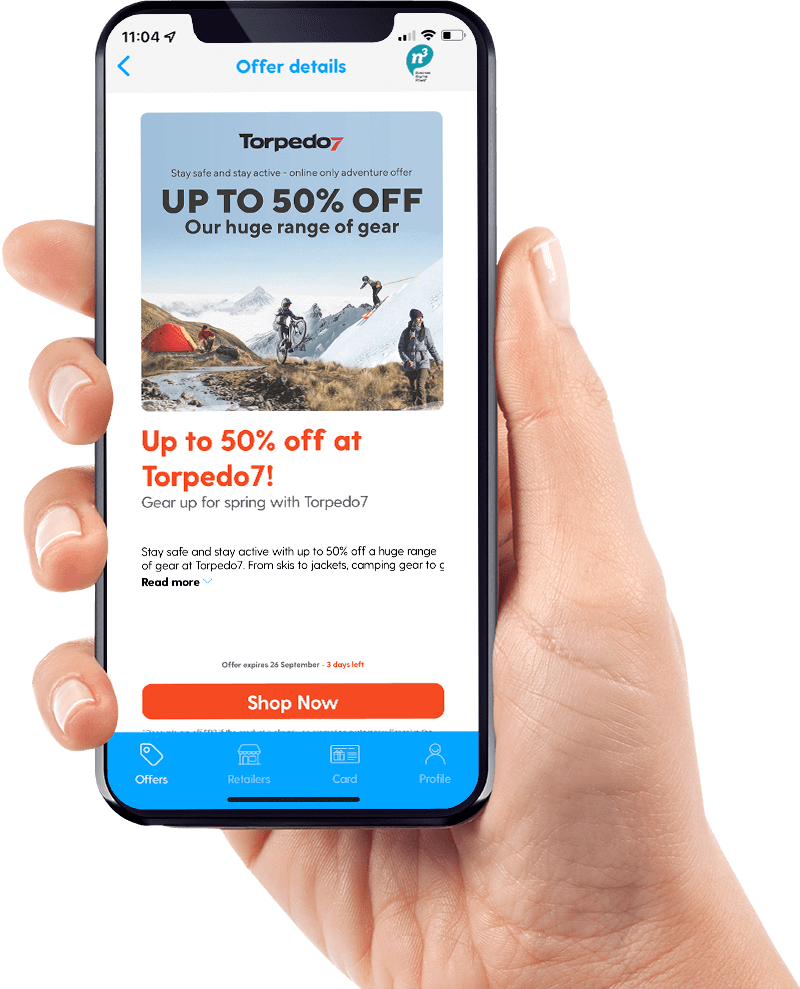 You'll be in great company!
A massive database
45,000+ registered Boost Members
854 businesses have Boost for their employees
Ready to go?
Boost Member demographics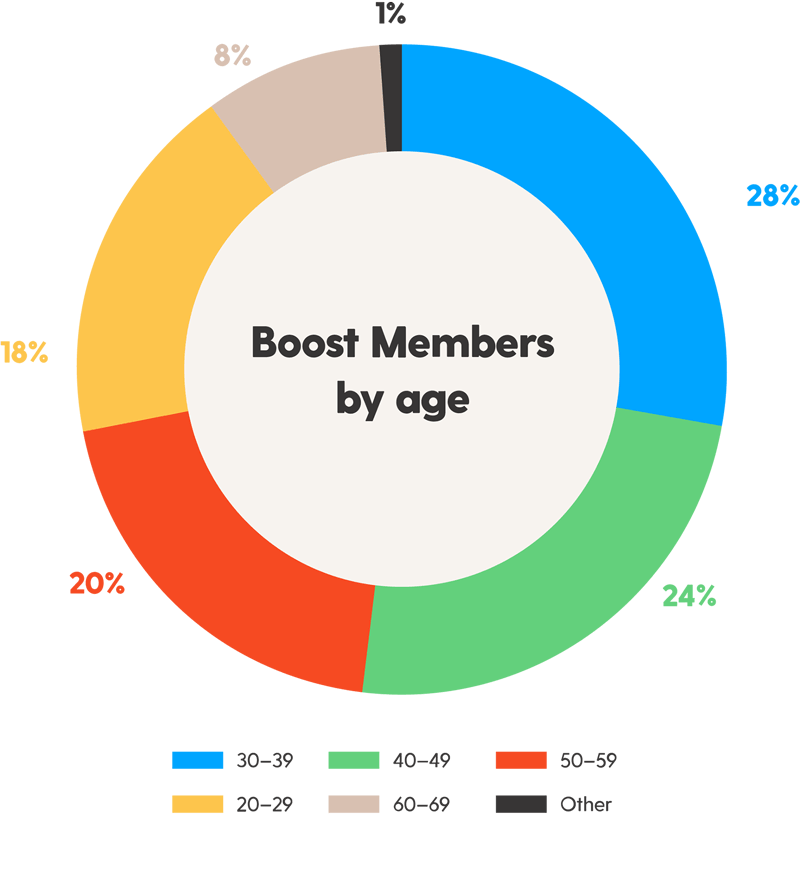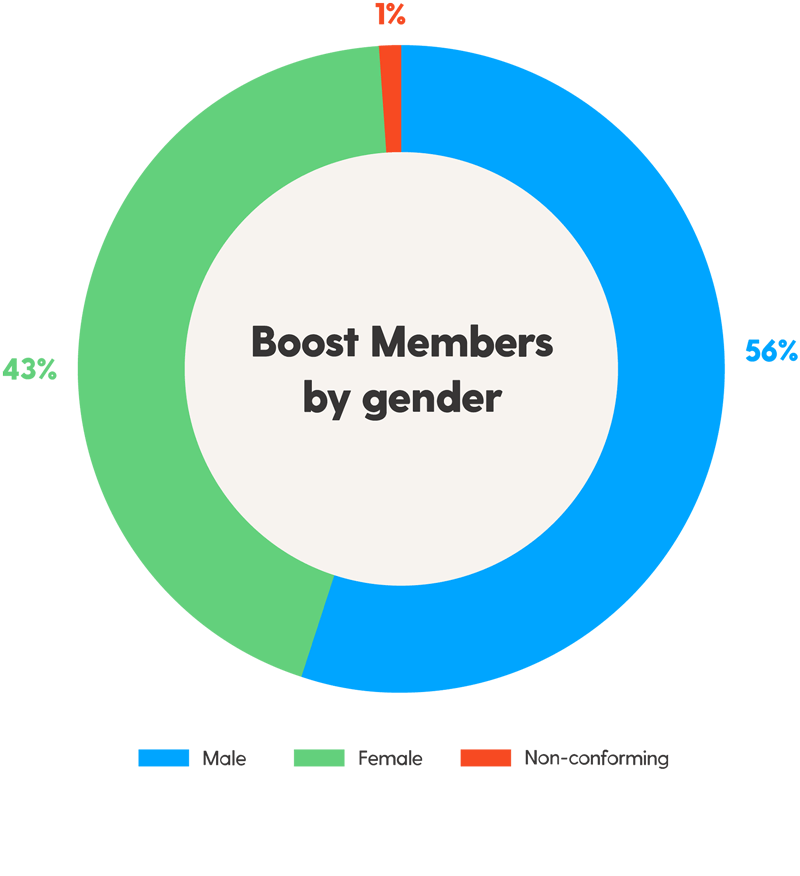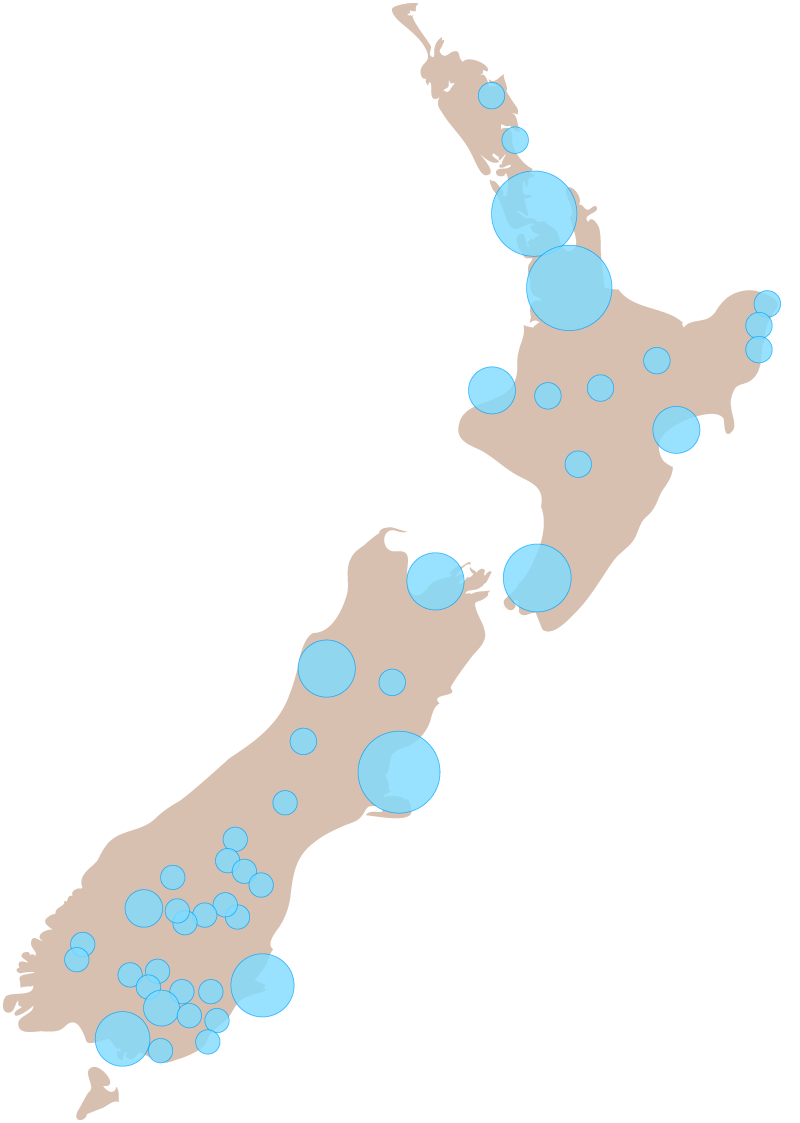 Get started today
Prefer to talk to someone? Call Andy on 027 808 5192 or email procurement@myboost.co.nz. There's no obligation to join.