Ready to throw the best Christmas party ever in Auckland? Awesome, because we've got a list of 13 incredible ideas to make your party unforgettable. Whether you're into cruising on a festive boat or getting your creative juices flowing with painting classes, there's something for everyone here.
So, let's dive into the holiday spirit and explore these fantastic options for your Auckland Christmas party! Get ready to make some merry memories that'll have everyone talking for years to come. Let's do this! 🎉
13 Epic Christmas Party Ideas in Auckland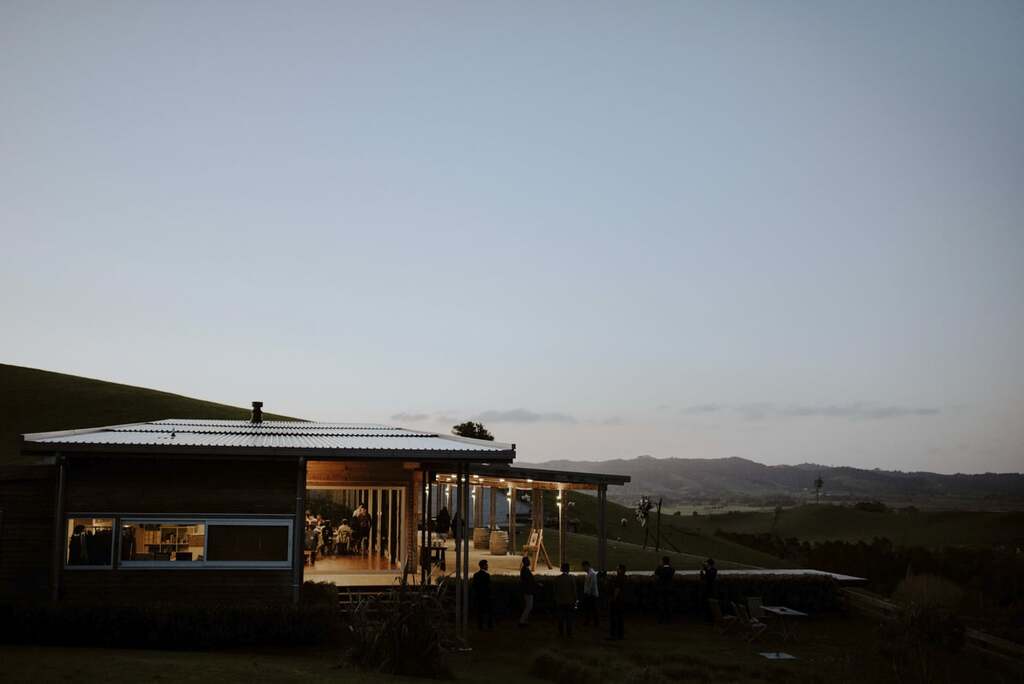 1. Looking to up your office Christmas party game? Look no further than Kauri Bay Boomrock in Clevedon. They've got thrilling activities like clay bird shooting, extreme golf, and archery, as well as cooking challenges and wine and whisky tastings.

2. Set sail on Auckland Harbour with a chartered boat for an unforgettable experience. Toast to the end of the year while enjoying the calm waters and (hopefully) blue skies. Auckland offers various boat options, so you'll find the perfect fit.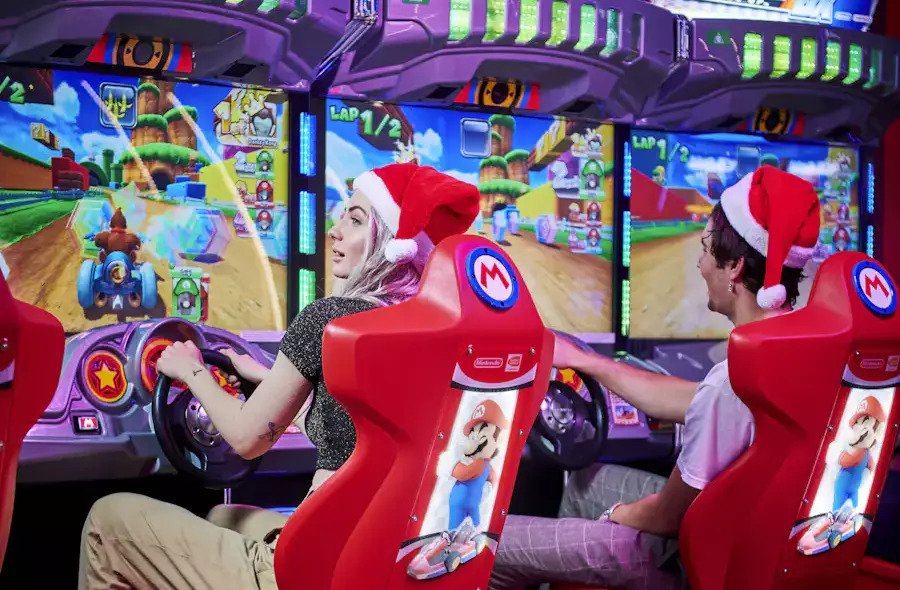 3. Archie Brothers in Newmarket has awesome party packages and a space decked out with fun for everyone. From Dance Dance Revolution to a bowling alley to mind-blowing VR games, the entertainment options are endless. Plus, their epic bar serves up decadent cocktails like an espresso martini with a whole Magnum ice cream. It's the perfect mix of fun and frivolity!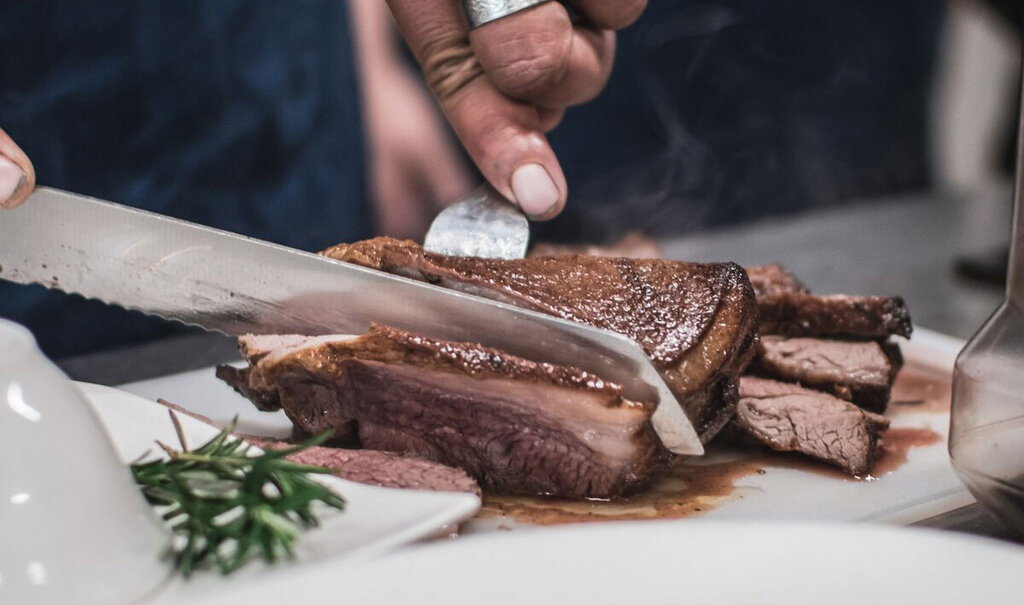 4. Christmas-themed cooking class at Social Cooking! This hands-on experience allows you to whip up delicious holiday dishes while bonding with your friends or colleagues. It's the perfect way to spice up your celebration and make it a jolly and mouthwatering one! Let's get cooking! 🍴🎅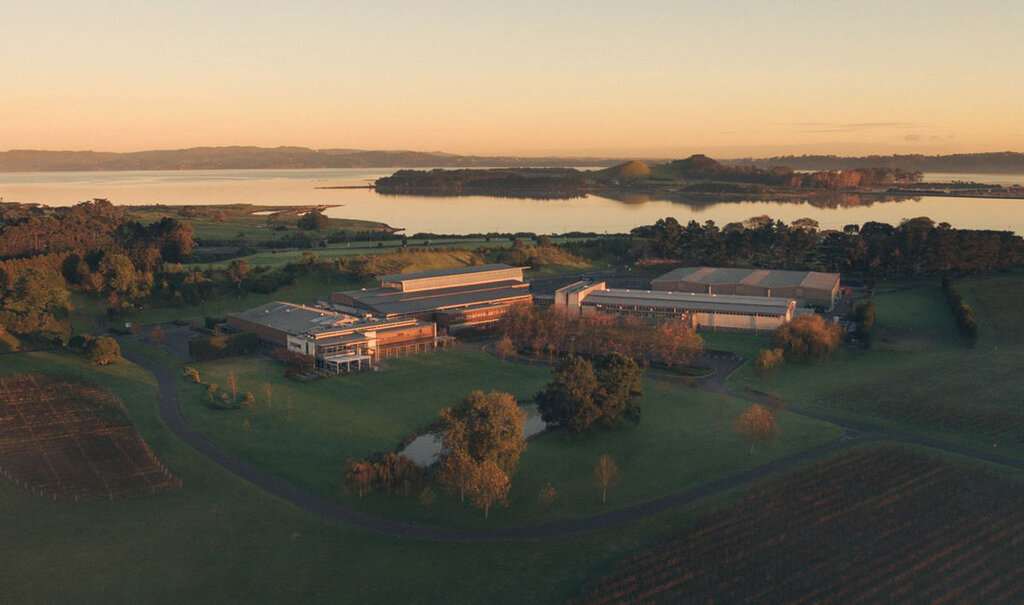 5. Wine Tasting at Villa Maria Estate! Picture this: you, surrounded by picturesque vineyards, immersing yourself in the delicious flavours of New Zealand wines. Sounds pretty amazing. Trust us, it is! This wine-tasting experience is a delightful way to savour the season and a perfect opportunity to create lasting memories with your loved ones. So, gather your crew and prepare to sip, swirl, and savour the festive vibes!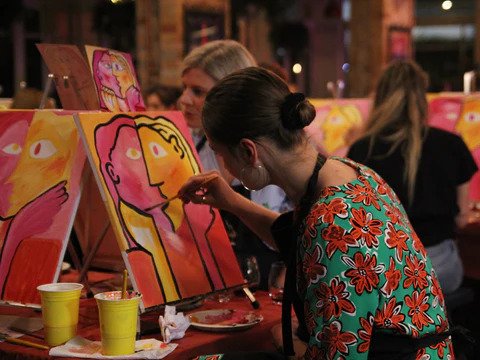 6. How about unleashing your inner artist at a Paintvine painting and sip event for your Christmas party? Trust us, it's going to make your celebration merry and bright! Grab a paintbrush, sip on your favourite beverage, and let your creativity flow. With festive tunes playing and a vibrant atmosphere, this painting experience perfectly adds a colourful twist to your celebration!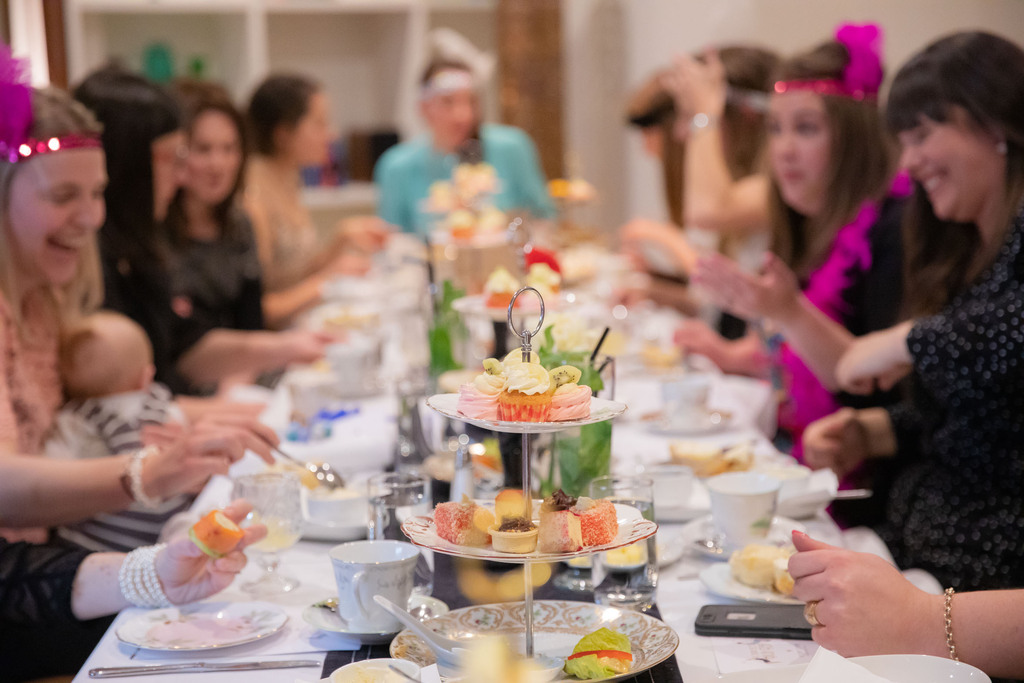 7. Who doesn't love indulging in some holiday merriment with a delectable Holiday High Tea at Hotel DeBrett? Get ready to treat your taste buds to a delightful array of finger sandwiches, mouthwatering pastries, and flavourful teas with a festive touch. Trust us, it's a culinary adventure that will transport you to a world of holiday joy!

8. Are you ready to up the ante on your Christmas party and make it truly spectacular? Look no further than the Drag Queen Christmas Show at Caluzzi Bar and Cabaret! It's the perfect way to add that extra sparkle and pizzazz to your celebration. Prepare to be dazzled by the incredible acts, jaw-dropping costumes, and contagious energy of these talented performers. They know how to work the stage and captivate an audience like no one else. Get ready for a night filled with laughter, music, and pure joy!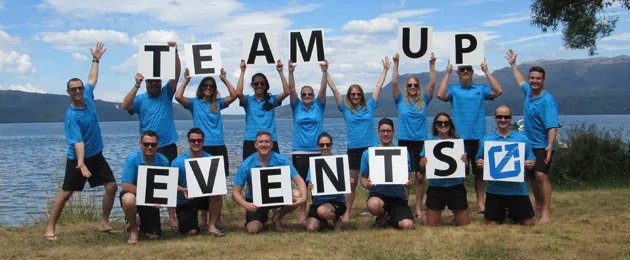 9. How about pushing the boundaries and bringing your team closer together with some epic outdoor challenges? Team Up Events has got you covered with their exciting activities like sailing, survivor challenges, and races. Get ready to test your team's limits, build stronger relationships, improve communication, and create a sense of togetherness in a thrilling and fun environment!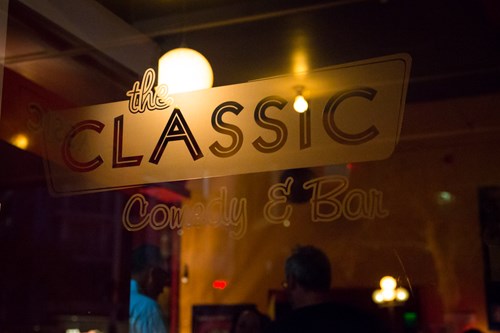 10. Are you ready to laugh your socks off and have a hilarious evening? Laugh your socks off and have a hilarious evening at The Classic Comedy Club! It's the place to be for a night filled with side-splitting jokes, wit, and talented comedians that will leave you in stitches.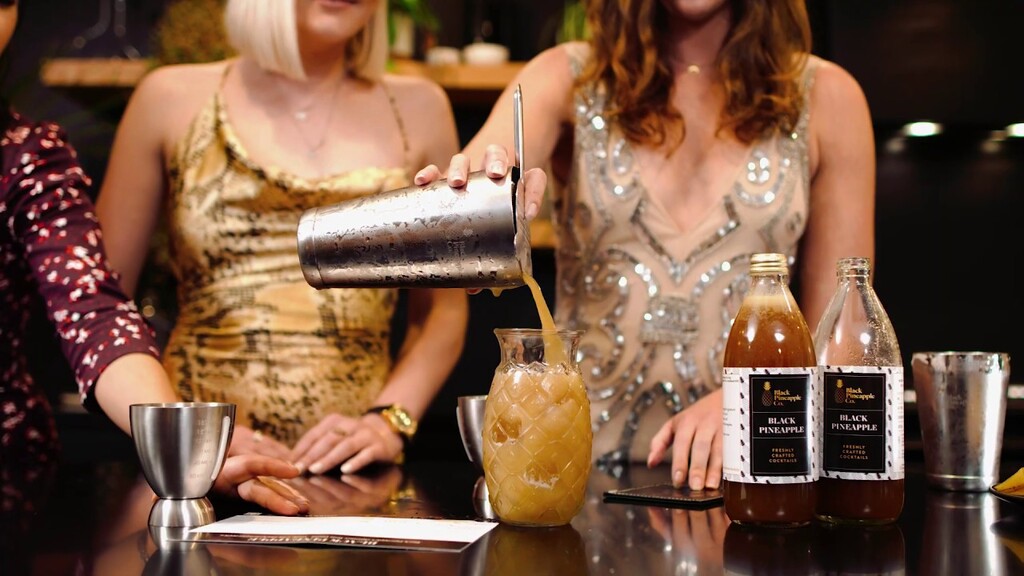 11. Shake things up and have a fantastic time? Look no further than the Cocktail Masterclass with Black Pineapple! It's the perfect opportunity to gather your work team, clients, or friend group for an unforgettable hands-on cocktail-making experience. Get ready to embark on a journey of delicious discovery with their expert bartender/presenters leading the way!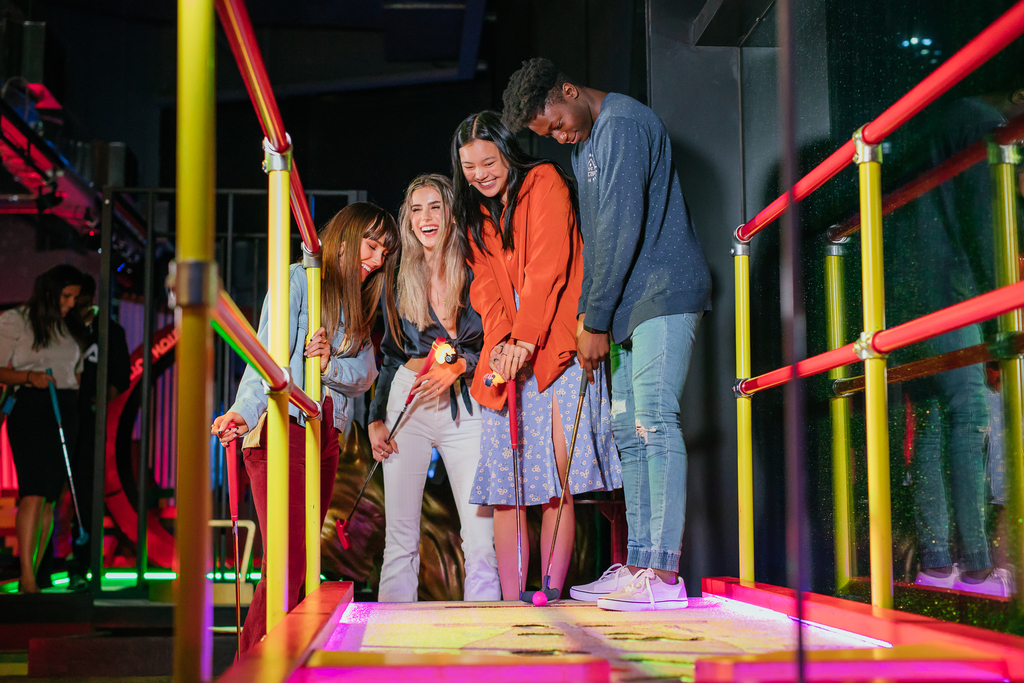 12. Holey Moley offers the most festive and fun place to be this holiday season! Get into the holiday spirit by decking the holes with Holey Moley! Whether you're an experienced mini-golfer or just looking for festive fun, they've got you covered.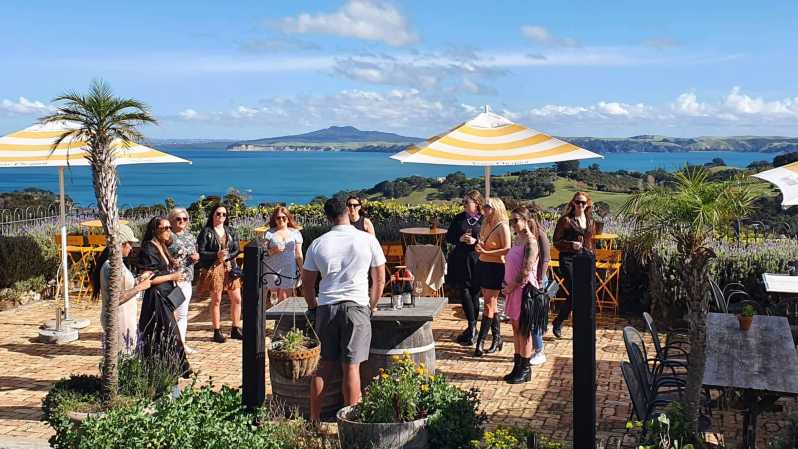 13. 'Tis the season to jingle all the way to Waiheke Island for a Christmas extravaganza with your amazing team. Get ready to sleigh the day with laughter, delicious treats, and a touch of magic! The wineries of Waiheke Island are ready to shine with their Christmas magic. Gather your team for a long, leisurely lunch in one of these enchanting settings. Sip on delightful wines that pair perfectly with the festive flavours, and let the spirit of Christmas fill the air.
Need some more tips on throwing a fabulous Christmas party that will have your coworkers talking about it for years to come? Get ready to sleigh the day with these festive tips!
First, choose a jolly theme to set the mood and get everyone in the holiday spirit. Whether it's a Winter Wonderland or Ugly Christmas Sweater extravaganza, let your imagination run wild! Once your theme is locked in, deck the halls with boughs of holly (or tinsel) and transform the venue into a festive wonderland.
Now, let's talk about the most important thing: food! Plan a menu that will make taste buds dance with joy. Consider catering options, potluck contributions, or a cozy food truck serving delicious treats. And remember to throw in some team-building games like gift exchanges or holiday trivia. These activities will have everyone laughing, bonding, and creating memories that will warm their hearts long after the party ends.
To keep things budget-friendly, it's all about getting creative and embracing the joy of the occasion. Set a realistic budget that works for you, and look for affordable venues with that festive vibe. DIY decorations can add a personal touch without breaking the bank, and simple activities like a Secret Santa gift exchange will bring joy without straining the wallet. Remember, the camaraderie and the festive spirit make the party special, so focus on the laughter and connection, not the dollar signs.
If you're looking for inspiration to make your Christmas party unforgettable, Auckland has got you covered! From cooking classes to wine tasting, the possibilities are endless. If you're looking to reward your team all year round, consider Boost employee benefits.
It's time to light up the season with an unforgettable Christmas party. Get your merry crew together, spread holiday cheer, and let the festivities begin! With a touch of creativity, a sprinkle of joy, and a dash of Kiwi charm, you're certain to create memories that will last a lifetime. Cheers to an amazing celebration! 🎄✨🎉